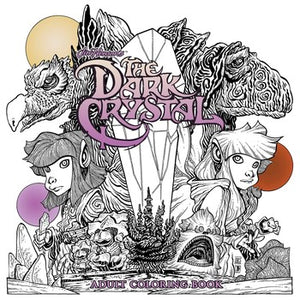 Jim Henson's The Dark Crystal Adult Coloring Book
Simon & Schuster requires an order over $125 your cost mixed and matched. All orders get Free Freight
To see all Simon & Schuster books go to https://wholesalecraftbookseasy.com/collections/simon-schuster-publisher
Adult coloring book of Jim Henson's fan-favorite film The Dark Crystal!

Experience Jim Henson's cult classic film like never before in the first-ever The Dark Crystal Adult Coloring Book.

Featuring over forty black and white illustrations showcasing the strange and magical world of Thra, populated with vibrant creatures and characters like Jen, Kira, the Skeksis, the Mystics, Aughra, and more, waiting to be brought to colorful life.