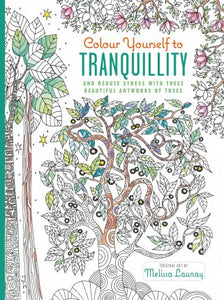 Color Yourself to Tranquility
Reduce stress and find inner calm by colouring in these beautiful trees, drawn by artist Melissa Launay.
Get in touch with nature and discover a world of tranquillity by colouring in these beautiful illustrations of trees. Colouring provides a gateway to a peaceful state of mind: it has become a form of art therapy, as well as a way to help you explore your creativity.
Here Melissa Launay's stunning hand-drawn artworks draw you into the natural world. More than 90 trees are portrayed, from the cherry trees with its ethereal blossom to the steadfast oak, and from the simple apple tree to the exotic dragon tree, all in intricate detail, ready for you to colour in.