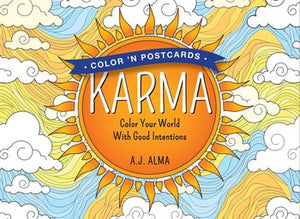 Color 'n Postcards
Simon & Schuster requires an order over $125 your cost mixed and matched. All orders get Free Freight
To see all Simon & Schuster books go to https://wholesalecraftbookseasy.com/collections/simon-schuster-publisher
Relax and mindfully color in one of the 20 beautiful postcards in this book, thinking of the person you want to send this to. The thought and the action will set the intention of what you want to create in your world!

Remember, what you send out into the world will come back to  you many times over.

Each card is perforated for easy removal and mailing.