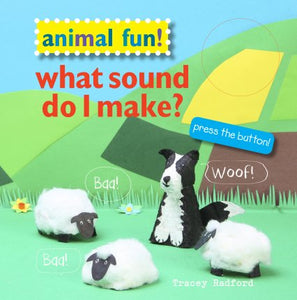 Animal Fun! What Sound Do I Make?
FOR AGES 0–3 
 A fun, interactive board book of animal sounds for babies and toddlers.
Young children's language development often starts with simple sounds, such as animal noises. In these delightful books, Tracey Radford has created a wonderful farmyard of adorable animals for children to interact with. Make the sound of the cow, pig, sheep and ducks and encourage a baby or toddler to copy. They will love pressing the button to hear the cockerel say 'Cock-a-doodle-doo'!